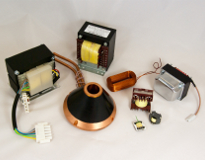 Jelonnek Transformatoren und Wickelgut GmbH
P.O. Box 1207
D-73443 Oberkochen
Röchlingstraße 7
D-73447 Oberkochen
Phone: +49 (0) 7364 / 5050
Fax: +49 (0) 7364 / 5452
E-Mail: info(at)jelonnek-trafo.com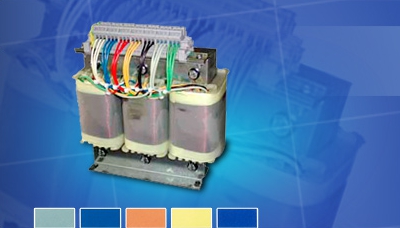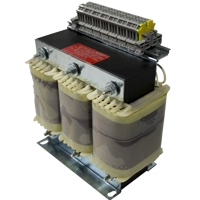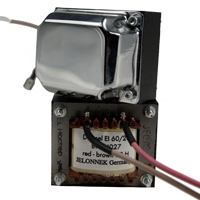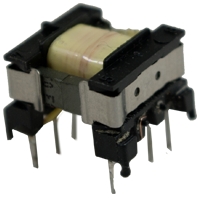 Chokes
On the one hand our three-phases transformers offer you a high level of flexibility and customization according to their features and are cheap and fast produced on the other hand.
Your products at a look:

 

Single-phase choke
(core variants EI, UI or RM):

Applications fields:

as smoothing choke for  smaller residual ripple

to override of net collapses

as current limitation

as commutation choke for attenuation of harmonics

Single-phase as smooting coil:

Applications fields:

as PFC-choke for limitation of harmonics

for ignition current limitation

to guarantee a short circuit voltage of 4% of the line voltage

toroidal choke coil (open or grounded):

as choking coil

as current limiting choke

as EMI suppression choke

With high precision to your product:

Jelonnek Transformatoren und Wickelgut GmbH is working with an own-developed computer program to calculate the exact measurements of your choke. According to that, we have the possibility to calculate your product exactly, fast and flexibly adapted for your requirement and circuit.
Special products don't need to be expensive: Thank to your fast and precise calculations, we are able to offer you a cheap choke produced according to your wishes.

 

Because there are many applications field of our chokes, you can chose from as many different

connectivity options

:

Primary and secondary tapping

Loose ends in your lengths, color and material

single- or multi-contact plug on your coil form

thermo controller and fuses for safety

pin-connections for circuit boards

transformer terminals or terminal blocks

more special solutions according to your wishes



The right thing for you:

Jelonnek Transformatoren und Wickelgut GmbH offers you a great variety of facilities for alteration. You need other voltages, higher isolation levels ect. ect. ect.
No problem  - we take these challenges.




 

We offer following

mounting options

:

 

Foot angels

Standing bolts

Only Screws




Jelonnek Transformatoren und Wickelgut GmbH does usual electronic montages to your product, e.g. soldering work.

Implementation into an enclosure with connectivity ports, plugs and cables with fitting safety-relevant features, e.g. automatic fuse.

Grouting for protection against environment influences, thereby better heat dissipation and electric isolation

more special solutions according to your wishes.

Technical facts:
If you want to learn more about our chokes, click HERE.